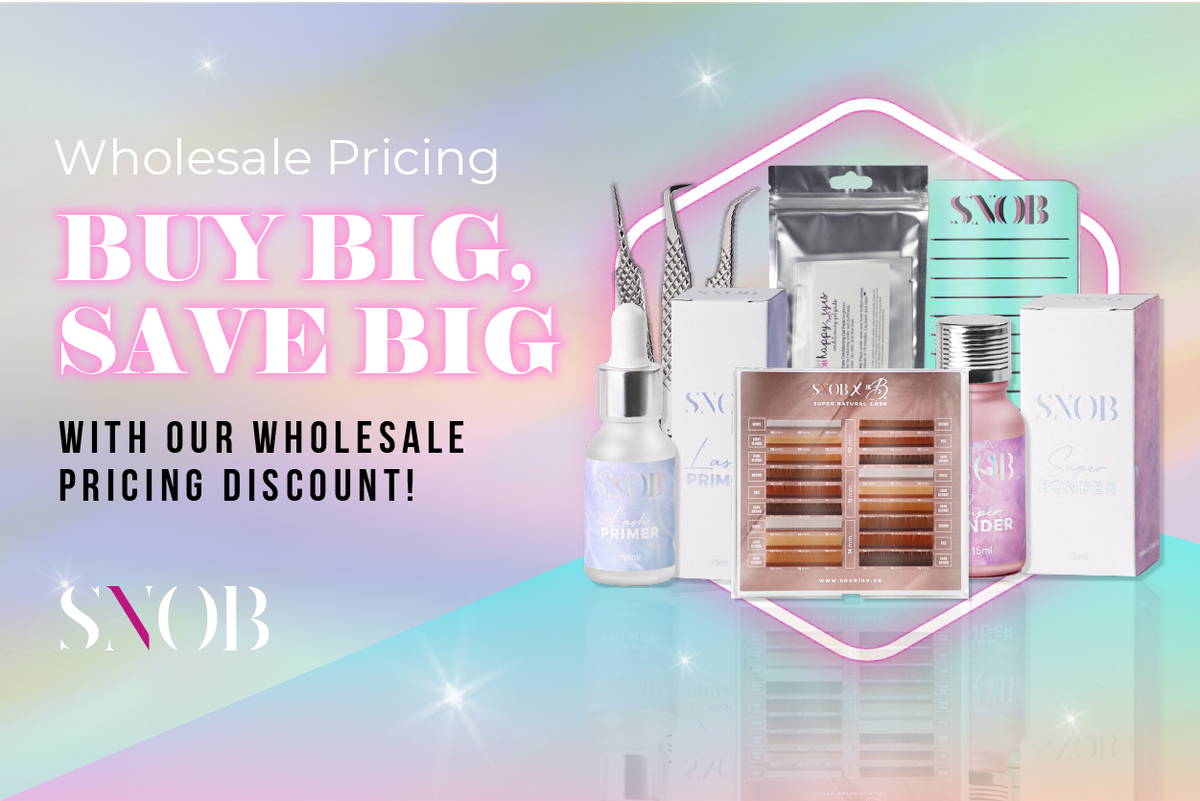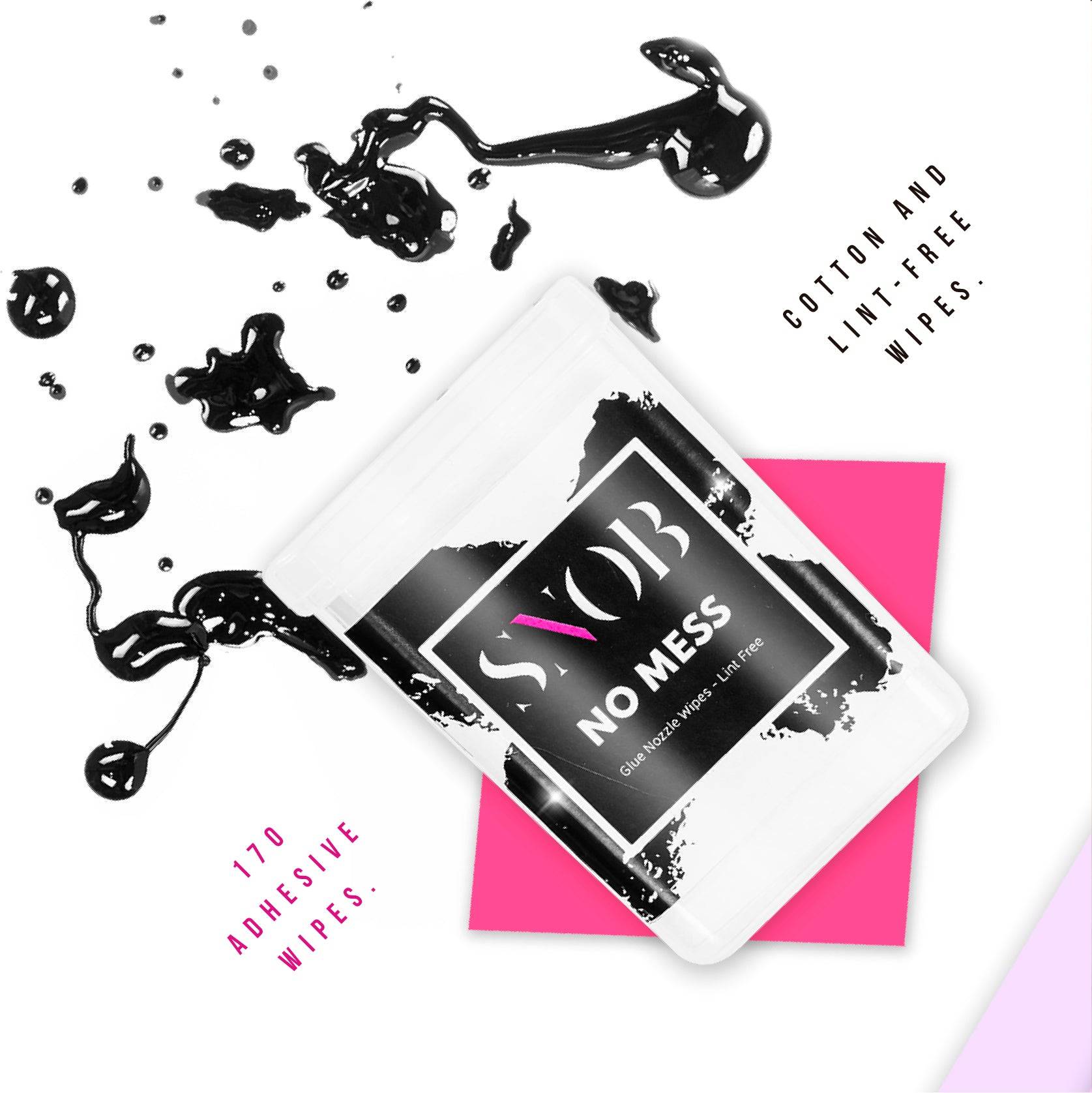 Instead of trying to do it on your own, which can take a ton of time (years!), we'd rather you focus on growing your business and trust we will supply you with consistent SNOB quality products - no questions asked! Here are some of the common problems we've seen with lash orders:

- Products such as lashes are flimsy, inconsistent and loose their curls
- Orders are later
- Packaging is off. Colours are not right and the branding is not met.
- What seems like a good deal ends up being costly $$$ when it comes to the markup on shipping and having to buy in super large quantities

The SNOB Wholesale Program is for anyone wanting to use, train with, and/or resell SNOB Inc. products. It is designed to help Lash and Brow Artists to save $$$ AND GENERATE retail revenue. "How you can I make extra money becoming a DISTRIBUTOR of SNOB?" When you sign up to our Wholesale / Distribution agreement you are getting large discounts so you can resell them at retail price and make money!! We've put in the hard work of sourcing and testing our products to ensure our supplies are perfect (zero errors).
"Hands down one of the most high-quality and affordable brands."

"Some of the best retention I have ever seen in a glue."
"I always waited for sales to save money. Now I don't have too"
"Its an all in one shop, for my courses."
Simply reach one of our value tiers and add the applicable code at checkout.
It's that EASY!

*Orders of $999+ Use code MEGA_SNOB
We inspect all our orders to make sure you get what you want when you need! We also have a highly trained and professional support team that are there for you if you have ANY questions or concerns! Leave it to The Lash + Brow Snobs! So forget having to bootstrap and going solo, when you can trust we've put in the dirty work and your business can scale and grow by using SNOB products. We have removed all the stressors so you can save and make more money
Vouched By 3,000+ Previous Customers

Take a look at what people are buying right here, right now.