Welcome to Snob Academy education
Lash Extensions and Microblading have become increasingly popular and with so many courses being offered, it has become hard to decide what company or beauty schools offers real quality training. Well, you've come to the right place. Snob Academy offers the best beauty training in Canada!
With a Bachelors of Design and a Bachelors of Education, and 12 years in the beauty industry, Lesley Morgan has developed a comprehensively sound course that will cover all facets of the Lash & Brow industry. From the history and science of lashes and brows to growing and developing your own business, you are sure to leave knowing that you got the best cosmetic education possible.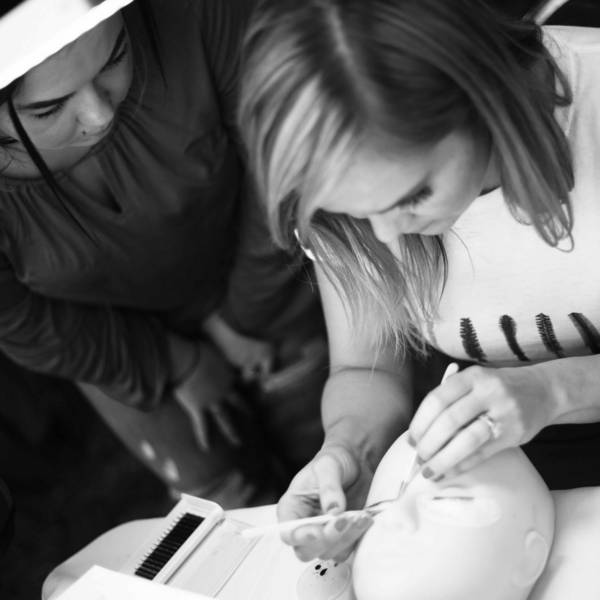 Snob Academy's Classic Lash Extensions Course is 2 full days with a qualified educator. The class location will vary from city to city but are usually at a local hotel's conference room.
Students need to bring a model for the second day. This two-day, hands-on course allows for the students to get one-on-one support. We are one of the few that limit the class to 6 people per educator to allow for the students to get the attention, support and education that sets them above the rest.
At Snob Academy we provide our graduates with the opportunity to have ongoing follow-up support. Certification is granted once the student has met the requirements that Snob Academy has set. Once they have been met and approved by their educator, Snob Academy will issue a Certificate to that student that should be framed and placed in a space where it is clearly visible for their clientele to see.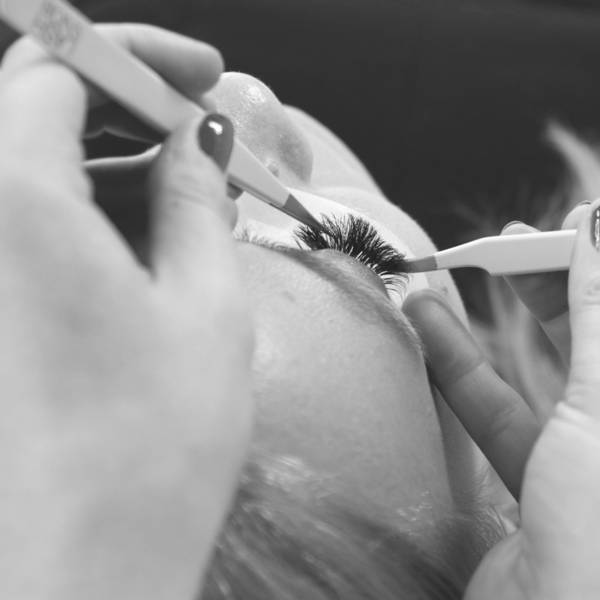 This Volume technique also known as "Russian Lashes" and "3D-6D lashes" is the most highly sought after by Lash Snobs. It originated in Russia and now there is a huge demand for Volume lashes in North America that is done with the utmost precision. This lash extension technique involves adhering multiple lightweight synthetic mink lashes onto a single natural lash. The main benefit of Russian Layering is that it gives clients a full, high impact, glamorous look with maximum natural looking volume.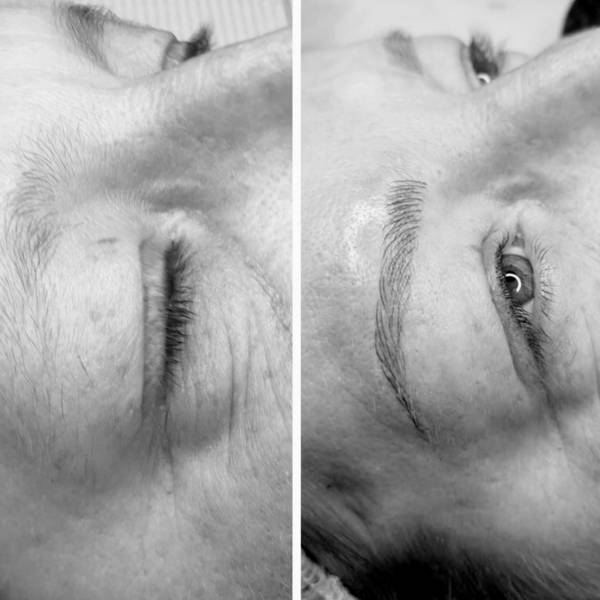 The 3D Microblading Course is a thorough and comprehensive, hands-on course. It is designed to ensure each and every student gets the best up-to-date cosmetic education possible. During this course, students will learn the art and science of 3D Microblading and apply it by doing the practical component on 3 models, after practicing the technique on 3D practice skins.
Students will learn about the history of brows, the anatomy of the face and skin, how to determine the appropriate brow shape for their clients, brow correction for both shape and color and how to properly and safely perform 3D Microblading.Additionally, students will also learn the basics of starting up a cosmetology business, including setting up a website, obtaining business cards, pricing services, business insurance and how to acquire clientele. We discuss how to build a business network and how to utilize and maximize social media resources to gain clientele and for client retention. By the end of the course, students will be able to properly perform the 3D Microblading technique with confidence as they get started on their new endeavors as a Microblading Artist.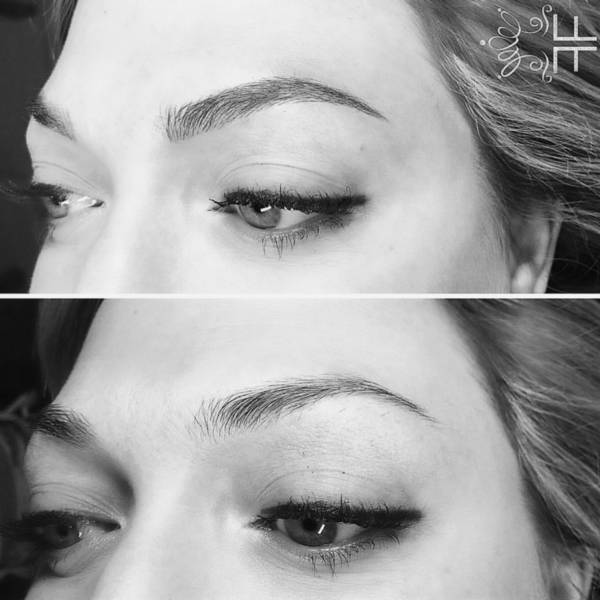 Ombre Manual Shading Course
The Ombre Manual ShadingCourse is a comprehensive, hands-on two day course. This course is recommended to students who already have taken the 3D Microblading course and want to add a new skill set to their repertoire of microblading.
Manual Shading is all the rage these days because it gives women a full, soft looking brow that is ultra-feminine and glamorous. This intensive two-day course will give students the students the know-how to perform the four types of manual shading techniques using various blades. During the second day, the students will have an opportunity to do one live model, under the supervision and guidance of an Experienced Ombre Artist.